Dawn Sutherland Receives Global Highland's 'Temp of the Month' Award for July, Recognised for Exceptional Work Ethic & Positive Attitude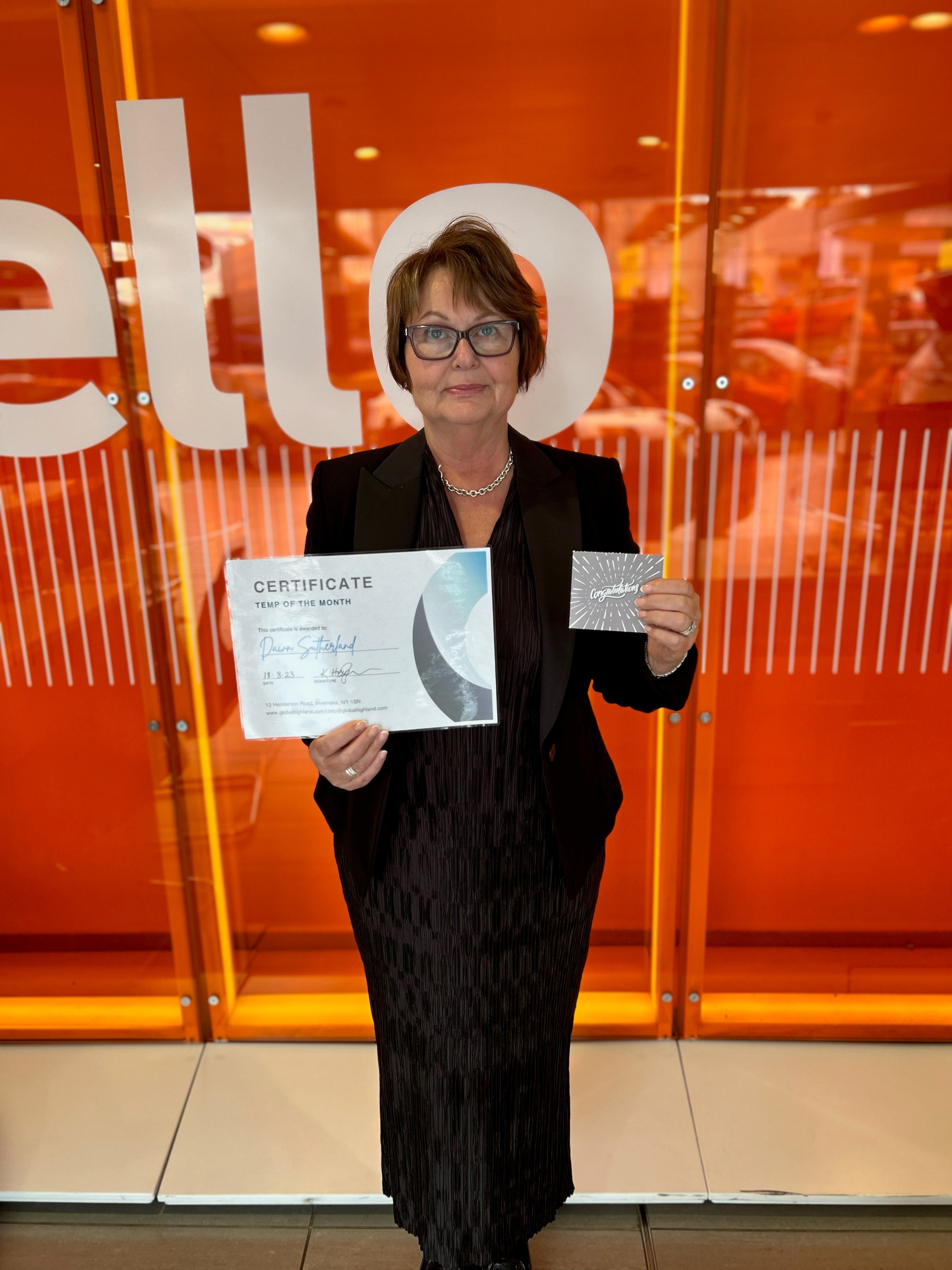 We're excited to share the news that Dawn Sutherland, has received the 'Temp of the Month' award for July, who's positive attitude and strong work ethic was recognised by her employers. In alignment with our dedication to acknowledging and celebrating exceptional team members, we've presented Dawn with a £25 One4all gift card as a gesture of gratitude.
Kirsty Heughan, Global Highland's Commercial Recruitment Specialist, commented: "Dawn has a very positive and outgoing nature that has meant clients have requested her services time and time again. Dawn will give everything a bash and nothing is too much for her. Dawn has been carrying out reception work for the past two months, finishing on Friday and even assisted in ensuring we were aware of her finish date and there was a replacement for her whilst she went on holiday for the month. It is clear to see she truly puts her all into any assignment she undertakes. Dawn has received nothing but positive feedback from any of her assignments."

At Global Highland, we strongly believe in acknowledging and celebrating exceptional work ethic and performance. Our Temp of the Month initiative is designed to highlight individuals who consistently exceed expectations. Each month, we carefully select a deserving candidate, ensuring equal recognition across all sectors: Commercial, Construction, Industrial, and Hospitality.
Archive
Get in touch to discuss your requirements.
Give us a call or drop us an email to chat with a member of the Global Highland team.